About this Webinar:
Any organization that accepts, transmits or stores credit card data must be compliant with PCI DSS and its extensive security requirements.
However, as thousands of retailers keep being breached by Magecart credit card skimming attacks, cardholder data is being stolen by the millions and put for sale in underground markets. Retailers are failing to detect these attacks, which remain active for 22 days on average.
What does this mean for PCI DSS compliance? Is PCI DSS supplying retailers with enough information to defeat Magecart attacks? Are retailers in noncompliance with PCI DSS?
Guest Speakers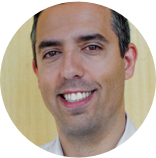 Pedro Fortuna
CTO & Co-Founder of Jscrambler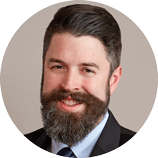 Justin Gage
Principal Consultant at Consult Hyperion
In this webinar, we will:
Provide an overview of PCI DSS and the importance of compliance;
Highlight security risks posed by third-party providers within the scope of PCI DSS;
Explain how Magecart web skimming attacks work and which security weaknesses they exploit;
Explain how to effectively mitigate Magecart attacks with a behavior-based approach;