About this Webinar:
Never before in History have there been so many Internet and streaming users.
As new providers battle with incumbents for market share, customer retention is a top-of-mind concern in OTT. And so is piracy, a major threat to sustainability and compliance that is costing providers over $9 billion in lost revenue.
These concerns have a common root: JavaScript and HTML5. Because this code is exposed on the client-side, any innovative features can be readily retrieved by competitors. Also, because forensic watermarking often has a JavaScript agent running on the client-side, attackers can tamper with its code to bypass it and leak content with no traceability.
Guest Speakers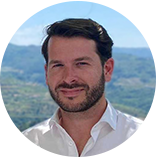 Carlos Rocha Gonçalves
Head of Marketing and Sales at Jscrambler
In this webinar, we will:
Detail the crucial role of JavaScript and HTML5 in OTT platforms;
Explore commonly employed solutions to fight piracy in OTT, along with their pitfalls;
Detail why JavaScript and HTML5 protection is key to help providers fight piracy and keep intellectual property secure;
Present the recommended JavaScript protection layers for OTT media delivery;
Demonstrate possible attacks to the exposed JavaScript/HTML5 of an OTT platform and how to prevent them.
Watch this Webinar now
To gain access to this webinar, please fill out the form below.