webinar
Lessons Learned From Securing 2 Billion E-commerce User Sessions
JSCRAMBLER
ABOUT THIS WEBINAR:
In 2021, 90% of all data breaches involved a web application and 44% included PII records. Within a sample of 2 billion E-commerce user sessions secured by Jscrambler, we find unique insight into how attackers attempt to leak data and hijack E-commerce websites. Understanding these security weaknesses is key for retailers to minimize their exposure to software supply chain attacks.
Registration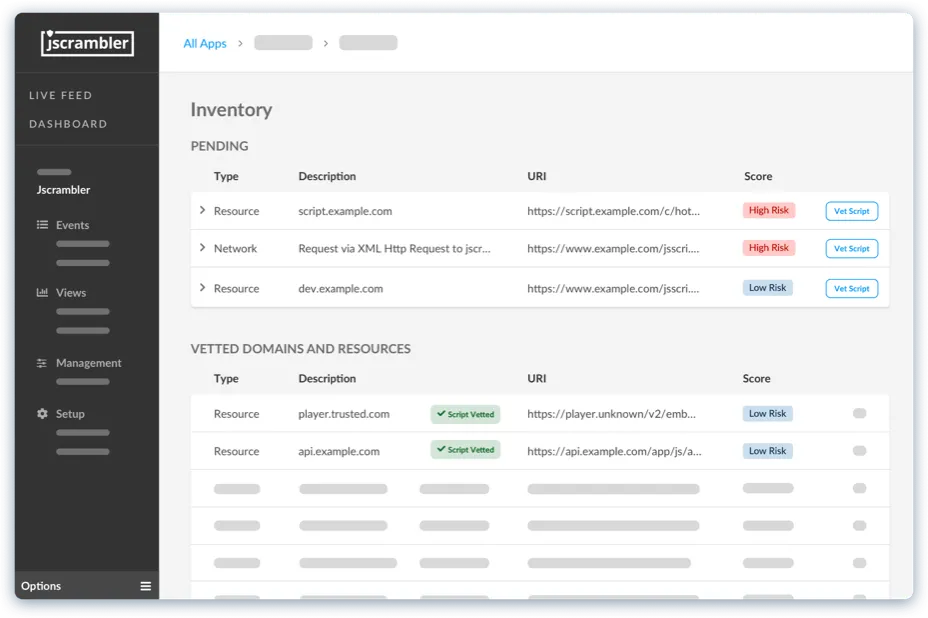 GUEST SPEAKERS
FILIPE PEREIRA
VP of Engineering at Jscrambler
DON DUNCAN
Sales Director, Eastern NA & Canada at Jscrambler
IN THIS WEBINAR, WE WILL:
Explore the current state of cybersecurity in E-commerce;
Detail the key threats of data leakage and customer hijacking;
Present unique data and insights from 2 billion user sessions;
Explain how retailers can take the first steps to reducing their exposure to attacks.