webinar
Mitigating Magecart Web Skimmers with a Behavior-Based Solution
JSCRAMBLER
ABOUT THIS WEBINAR:
Web skimming attacks (Magecart) have grown 26% in March, at a time where online shopping was growing faster than ever. In the last few months, we saw billion-dollar companies like Claire's, Intersport, and Tupperware fall victim to web skimmers. On average, these skimmers remain active for 22 days before being detected - and this number may grow, as recent skimmers use bot detection technology to remain hidden. Companies have too much to lose from these attacks. British Airways was fined $230 million after a Magecart attack and the loss of customer trust does permanent damage in lost sales.
Registration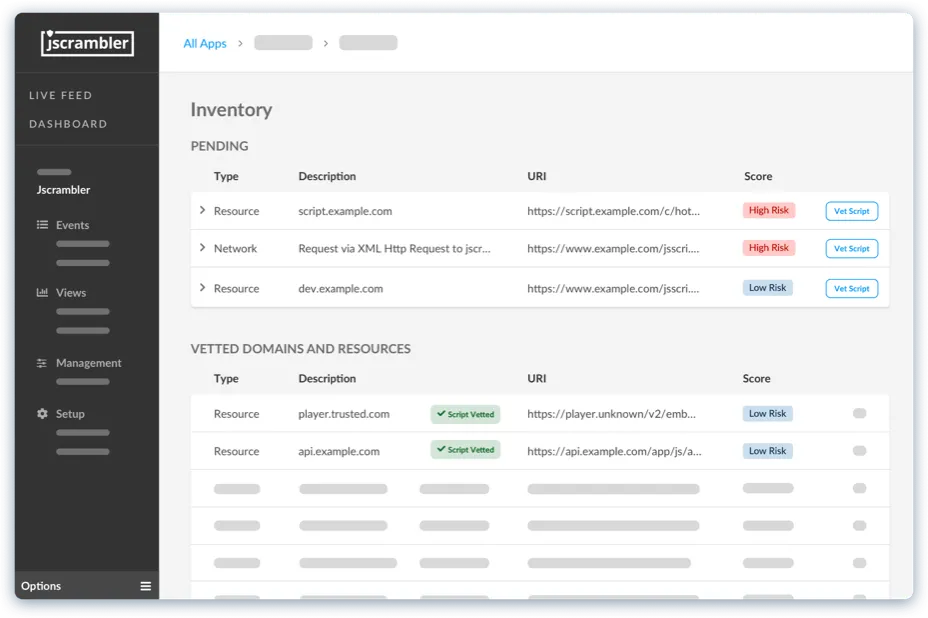 GUEST SPEAKERS
PEDRO FORTUNA
CTO & Co-Founder of Jscrambler
KARYN AZEVEDO
Pre-Sales Engineer at Jscrambler
IN THIS WEBINAR, WE WILL:
Explore the current state of Magecart web skimming attacks;
Highlight the key metrics of Magecart's growth and incidence, including its business impact;
Explain the modus operandi of web skimming attacks and the security weaknesses that they exploit;
Explore how different security solutions try to prevent Magecart;
Detail why behavior-based mitigation is the best approach to mitigate web skimmers and explore how it works.