webinar
Protecting User Data: How to Detect and Mitigate Leaks on Your Website
JSCRAMBLER
Wednesday, October 26th
10AM WEST/BST, 11AM CEST
About this Webinar
Websites have become an ideal target for attackers to leak sensitive user data such as PII, credit card information, and PHI. In 2020, 39% of all data breaches stemmed from web application compromise - and we've seen a growing number of web supply chain attacks targeting enterprises. Because websites today are mostly built of third-party code, attackers have started breaching third-party code providers, injecting malicious code which then leaks user data when it runs on the website. And since all of this happens at the client-side, these attacks go undetected for weeks.
Registration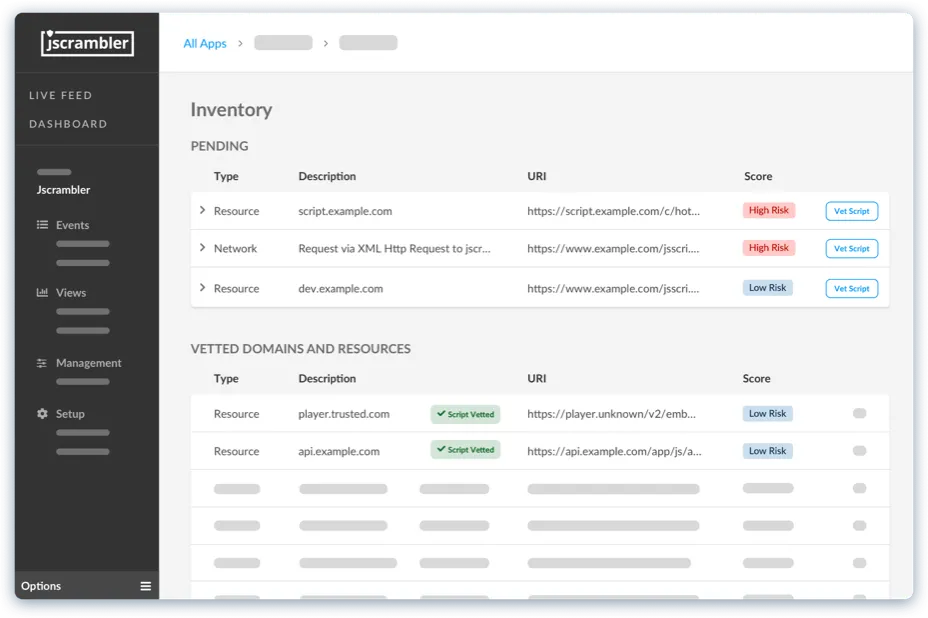 Guest Speakers
PEDRO FORTUNA
CTO & Co-Founder at Jscrambler
JASVIR NAGRA
Technical Advisor at Jscrambler
DON DUNCAN
Sales Director, Eastern NA & Canada at Jscrambler
IN THIS WEBINAR, WE WILL:
Explore why your website's third-party code is putting your users' data at risk;
Explain how web supply chain attacks work;
Detail the steps your company can take to prevent website data leaks;
Demonstrate how Jscrambler provides real-time visibility & control.