webinar
State of Application Security in UK Banking
JSCRAMBLER
ABOUT THIS WEBINAR:
The fast-growing digital transformation in banking poses greater security challenges for members of the financial system. This technological revolution has led to the emergence of Fintechs and has greatly accelerated the digital presence of incumbents. But while technological innovation enables banks to provide richer customer experiences and shorten their time to market, it requires organizations to reassess their security posture and commitment to compliance.
Registration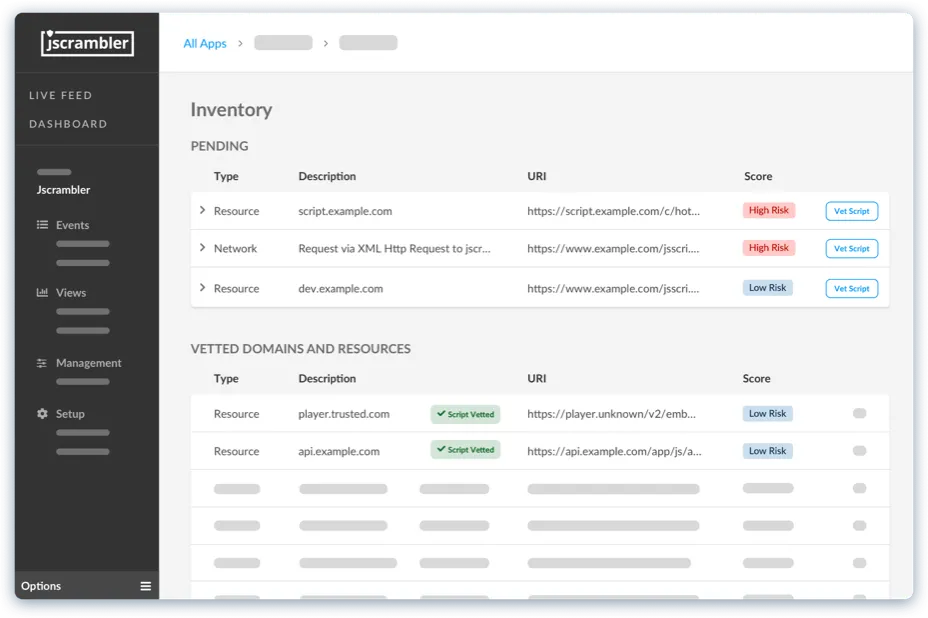 GUEST SPEAKERS
FILIPE LIMA
Marketing Team Lead at Jscrambler
RICHARD SMITH
Enterprise Architect at Golden Switch Limited
MOHAMED GAMIL
CEO and Founder of dotConnect
IN THIS WEBINAR, WE WILL:
Discuss how digital transformation is shaping the UK banking landscape.
Explore the emerging regulations around data protection and open banking.
Frame the technological landscape of web and mobile banking apps in UK banking.
Present first-hand data on the current state of application security in UK banking.
Detail some key security considerations to improve the overall security posture.