webinar
Third-Party Code Risk: How to Gain Visibility & Control
JSCRAMBLER
ABOUT THIS WEBINAR:
With so much third-party code being run on the client-side of web applications, companies have no clue what they're running there. Third-party scripts have the same power as all the scripts developed internally. They can harvest any user input (including PII and credit card data), add extra code, and fully modify the behavior of the web page. Attackers are taking advantage of this, blindsiding companies with complex web supply chain attacks, namely with web skimming attacks (Magecart). How can companies gain visibility and control of client-side code? Is CSP the answer to this need?
Registration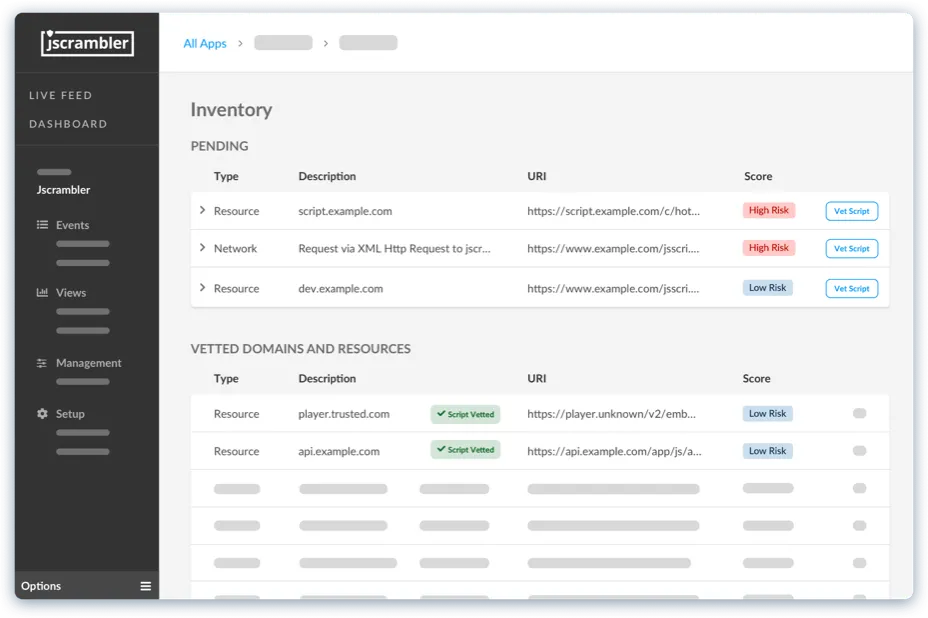 GUEST SPEAKERS
PEDRO FORTUNA
CTO & Co-Founder at Jscrambler
FILIPE PEREIRA
VP of Engineering at Jscrambler
IN THIS WEBINAR, WE WILL:
Explain the client-side blind spot;
Explore how a Content Security Policy handles third-party code and its pitfalls;
Explain how to gain full visibility of client-side scripts and get granular control of their behavior;
Go over key insights from Jscrambler customers.