Jscrambler
Q&A With Jasvir Nagra, Jscrambler Technical Advisor
January 14th, 2021 | By Jscrambler | 5 min read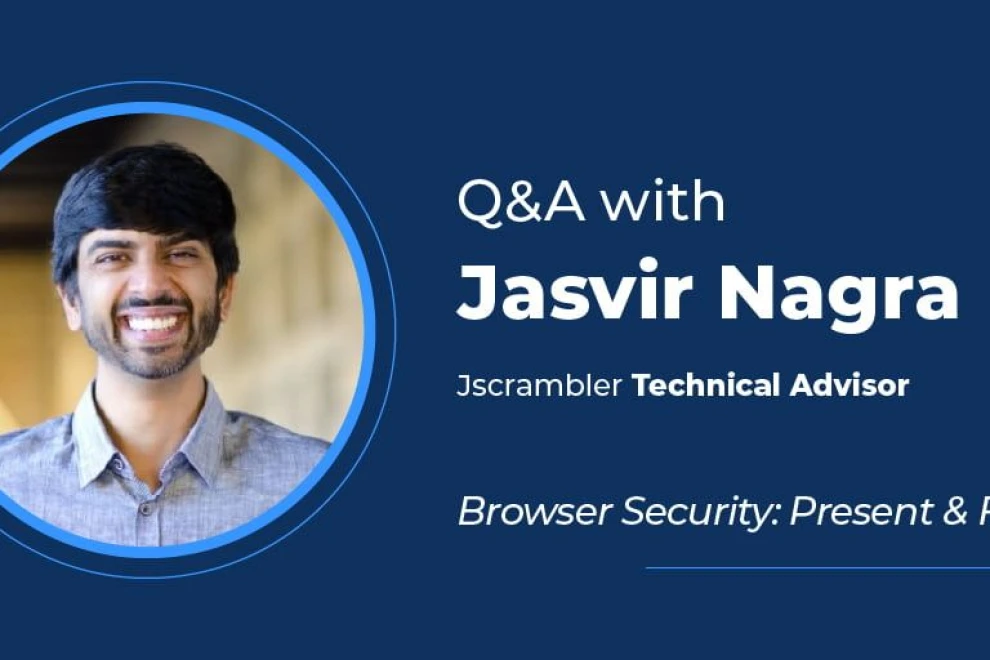 Jscrambler
The leader in client-side Web security. With Jscrambler, JavaScript applications become self-defensive and capable of detecting and blocking client-side attacks like Magecart.
View All Articles
Must read next
Javascript
Application Security
Web Security
How Secure is your Web Browser?
Pedro Fortuna points out that if companies continue to solely focus on protecting the server, they will leave their front door open to attacks.
January 20, 2017 | By Pedro Fortuna | 3 min read
Browser-in-the-Browser: A New Wave of Picture-in-Picture Phishing Attacks?
In this blog post, we are going to talk about the browser in the browser (BitB) attack and the different approaches used in this deception technique.
April 22, 2022 | By Jscrambler | 5 min read