Cybersecurity
Keeping OTT Content Secure: Resilient Forensic Watermarking
May 12th, 2020 | By Jscrambler | 3 min read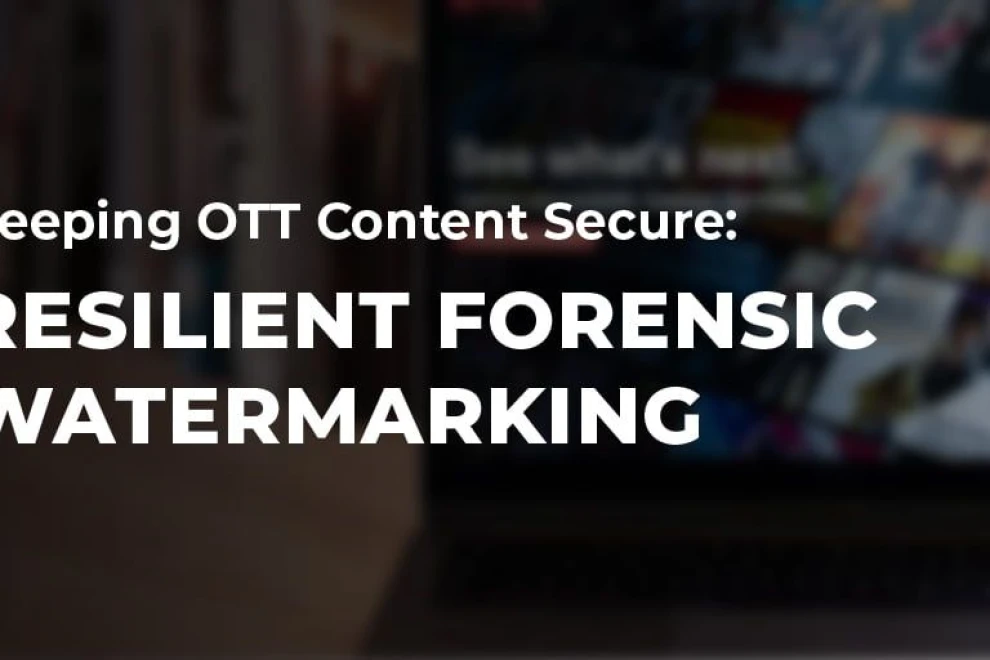 Jscrambler
The leader in client-side Web security. With Jscrambler, JavaScript applications become self-defensive and capable of detecting and blocking client-side attacks like Magecart.
View All Articles
Must read next
Security in OTT Media Delivery [White Paper]
With OTT media providers set for a decade of growth, they must tackle new security threats to secure their premium content and intellectual property.
February 20, 2020 | By Jscrambler | 4 min read
Keeping OTT Content Secure: Why Is DRM Not Enough?
In this third chapter of our series on piracy in OTT, we explore one of the biggest pitfalls of DRM and why watermarking is a much needed anti-piracy layer.
May 8, 2020 | By Jscrambler | 3 min read