Don't miss this opportunity to embark on a journey toward compliance excellence:
Protect Your Payment Pages and User's Information
Jscrambler recently analyzed the top 20 e-commerce sites in the US and found as many as 42 different third-party domains receiving data from the payment page.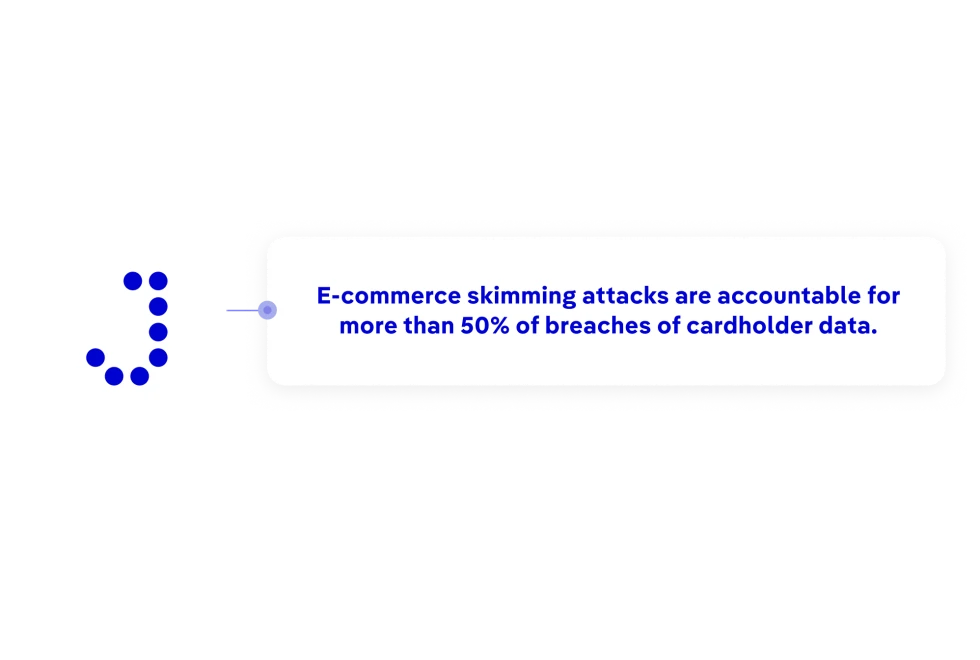 PCI DSS v4.0
Free Tool for Faster Compliance
Meet the new requirements introduced by version 4.0 of the Payment Card Industry Data Security Standards.
Get Started Today
Blog
Prevent Skimming Attacks
Preventing and detecting skimming attacks are examples of the reasons behind the newest version of PCI DSS.
Read the article