Application Security
Exploring the OWASP Top 10 By Exploiting Vulnerable Node Applications
September 17th, 2019 | By Karan Gandhi | 9 min read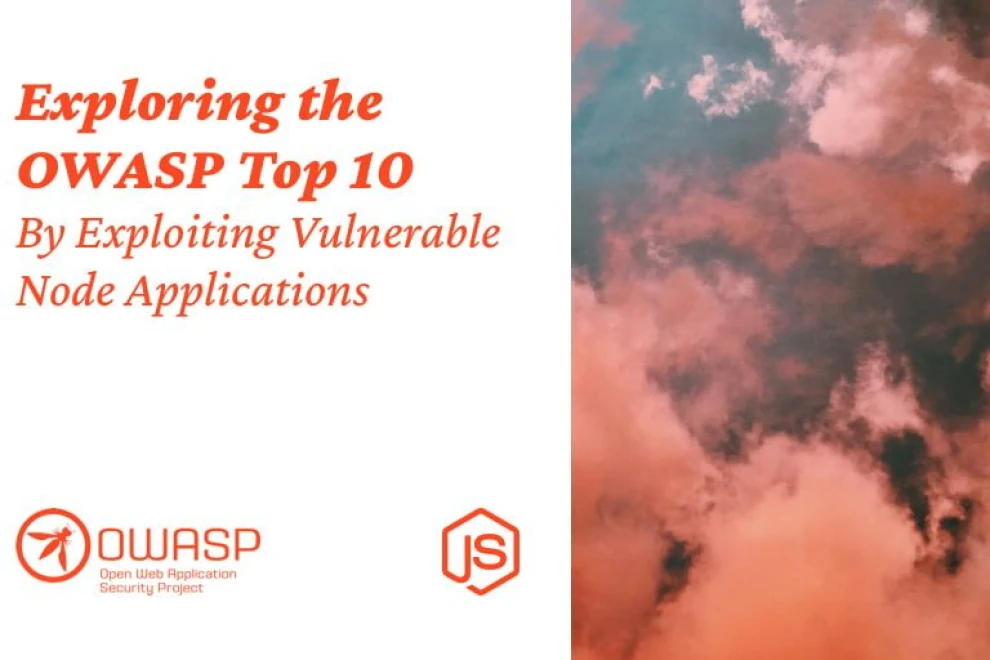 Jscrambler
The leader in client-side Web security. With Jscrambler, JavaScript applications become self-defensive and capable of detecting and blocking client-side attacks like Magecart.
View All Articles
Must read next
10 Tips For Optimizing Node.js Applications
10 useful optimization tips to take the most of your Node.js server application. From asynchronous functions to enabling streaming responses.
July 5, 2016 | By Jscrambler | 4 min read
Addressing OWASP MASVS-R with Jscrambler
In this post, we will address the role of OWASP's MASVS-R, and how we can address it with Jscrambler.
July 28, 2022 | By Jscrambler | 4 min read